Track your time & add screenshots, descriptions & more to cards on GitKraken Boards
Developed by: Radostin C.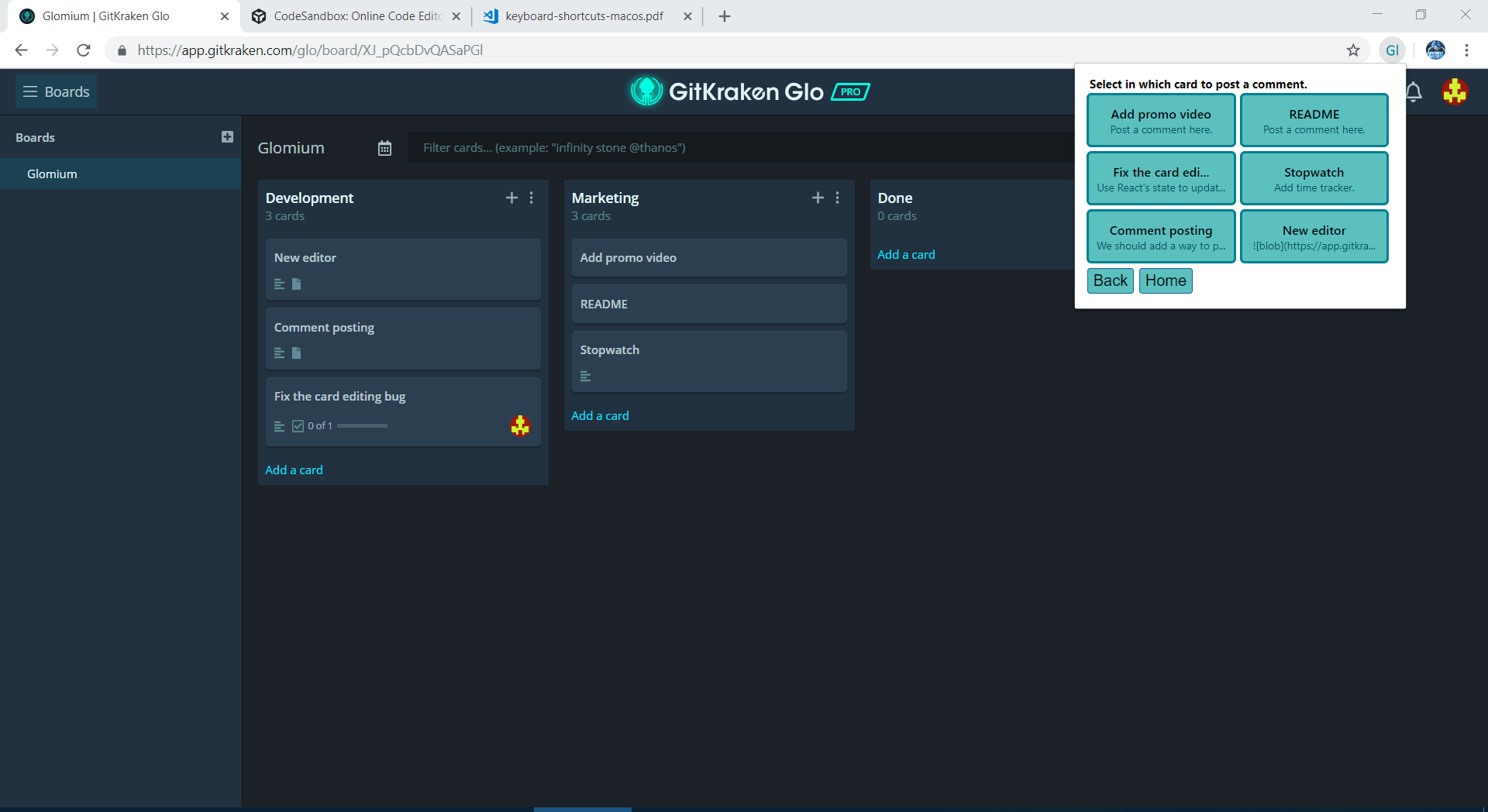 Glomium is an all-in-one tool for interacting with GitKraken Boards while using Google Chrome. It allows you to track your time, create new cards, attach multiple files or screenshots to cards, add URLs and text snippets to cards, and comment on existing cards.
Detailed features:
Card creation: You can easily create a card by clicking the + icon in the main menu and selecting a board where the card should be posted. Then you can add a name and description for the card, attach one or multiple screenshots/files, and use the one-click tools to insert the webpage's URL and/or text you have selected on the site.
Comment posting: Another feature of the Glomium extension is the ability to post comments to your existing cards. You can use all the same one-click tools to add helpful information. Just click the comment icon from the main menu and enjoy.
Time tracking: The app has built-in time tracker, which you can use while working on anything inside or outside the browser (as long as it's working in the background). You can post your recordings as comments to any card.


Security:
The extension is using secure HTTPS transfer of data between you and GitKraken's API. The first time you log in, we'll transfer your OAuth2 token from secured GCP instance to the browser. You can log out at any time.
We can't wait to see what you build with the API!
Make sure to check out our app requirements before submitting.